A fundraiser for the community to strengthen healthcare in Kitimat.
Tickets $100
Cocktails 6pm
Civeo Catered Dinner 7pm
Kitimat Rod & Gun Club
Safe rides home provided by First Canada Transit
Live Auction
Entertainment
Purchase tickets at www.kghf.ca
Saturday, September 23, 2023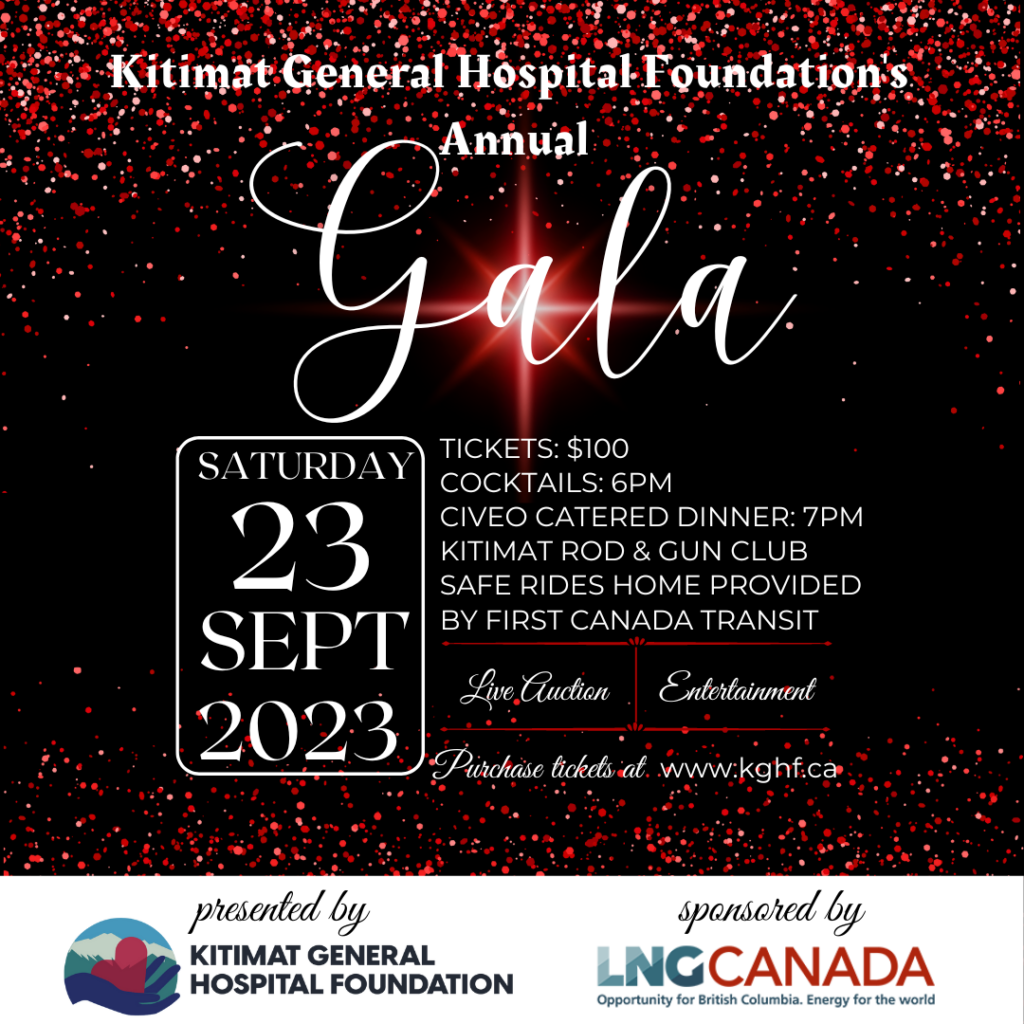 Thanks to the kindness and generosity of the Lapointe Family, they are going to donate $2 for every $1 we raise in the month of January and February up to $35,000 to purchase a new Central Heart Monitoring System! Let's help get this equipment to improve patient care and staff efficiency at KGH!
Tickets $10 each
The winning ticket takes HALF of the jackpot!
Visit kghf.rafflenexus.com to
purchase your tickets today!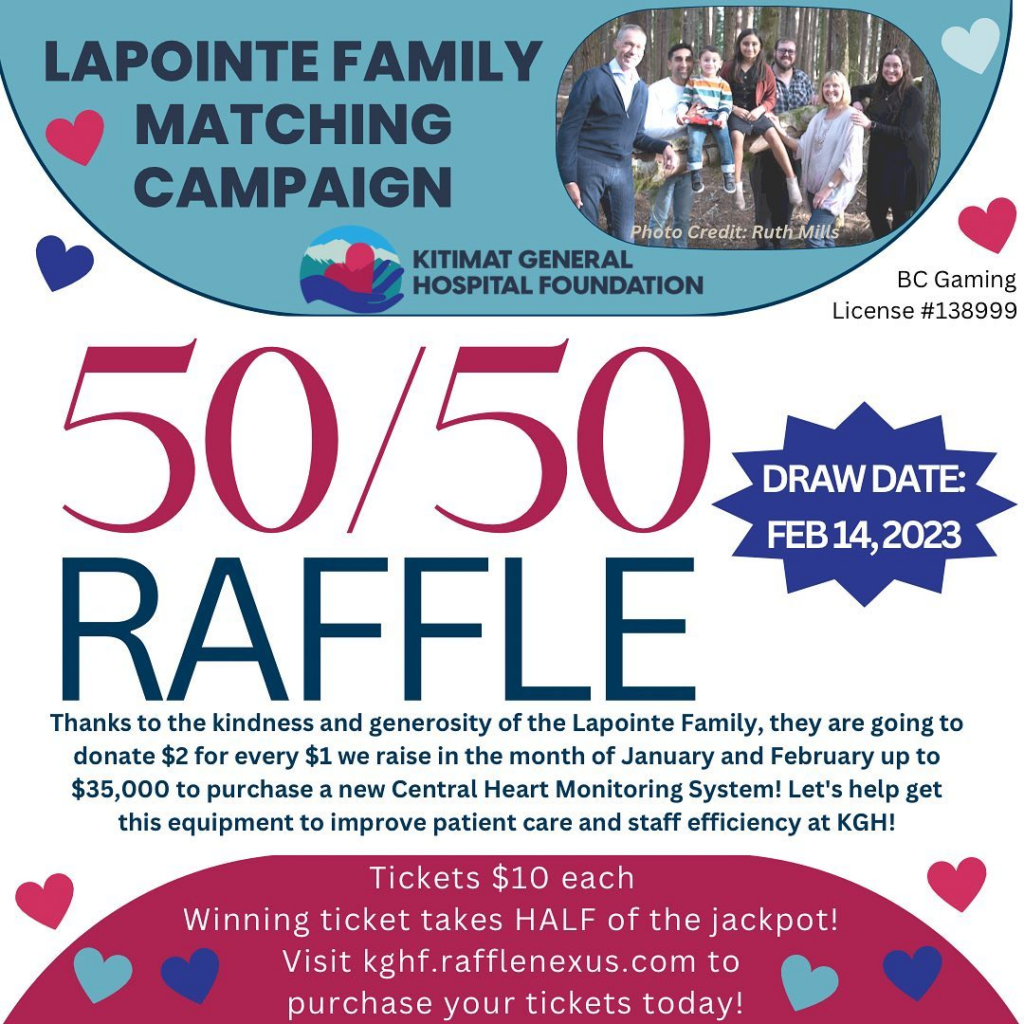 To raise funds for a new Heart Monitor System for KGH.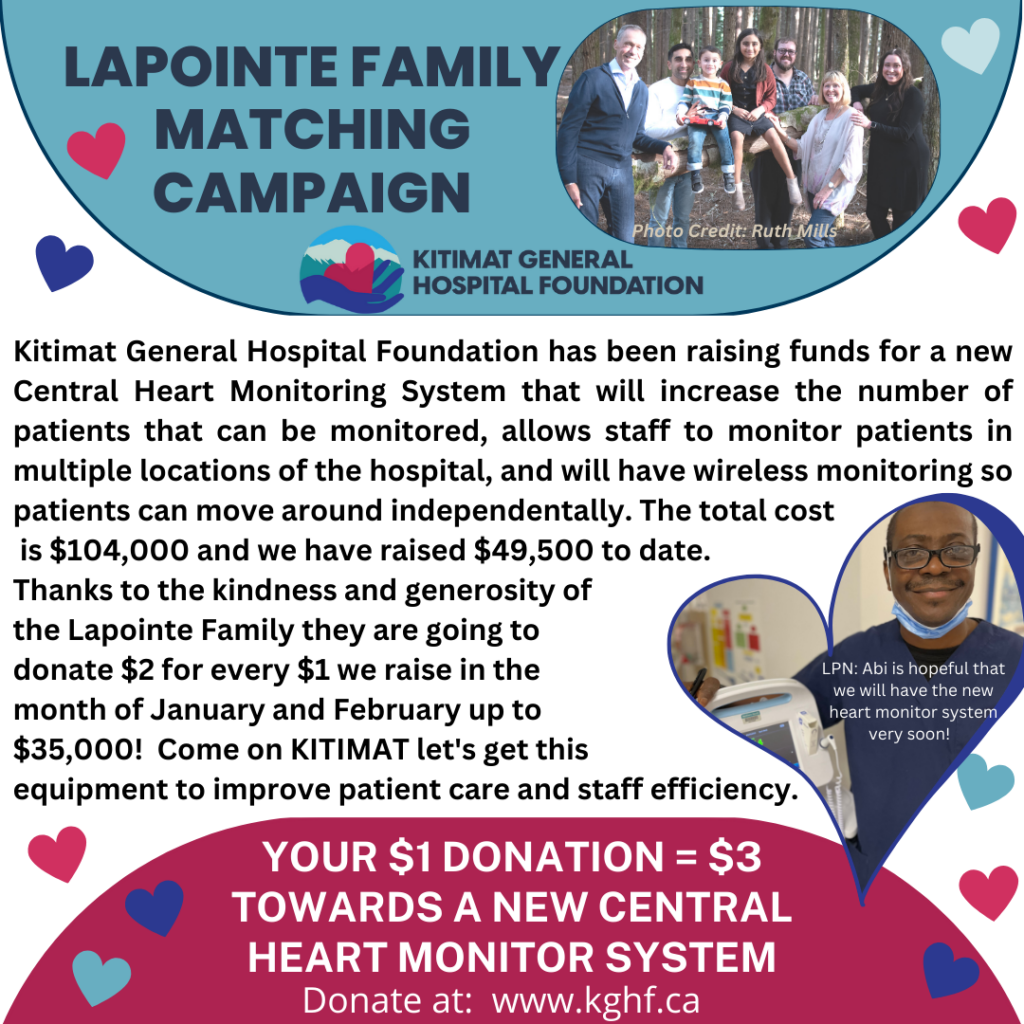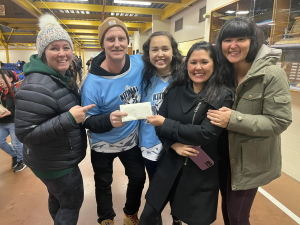 The Kitimat General Hospital Foundation had the chance to run the 50/50 draw at the Kitimat SAAX game on Saturday, November 12th. Congratulations to the winner! We had such a great time at the game with all of our volunteers!