Thanks to the kindness and generosity of the Lapointe Family, they are going to donate $2 for every $1 we raise in the month of January and February up to $35,000 to purchase a new Central Heart Monitoring System! Let's help get this equipment to improve patient care and staff efficiency at KGH!
Tickets $10 each
The winning ticket takes HALF of the jackpot!
Visit kghf.rafflenexus.com to
purchase your tickets today!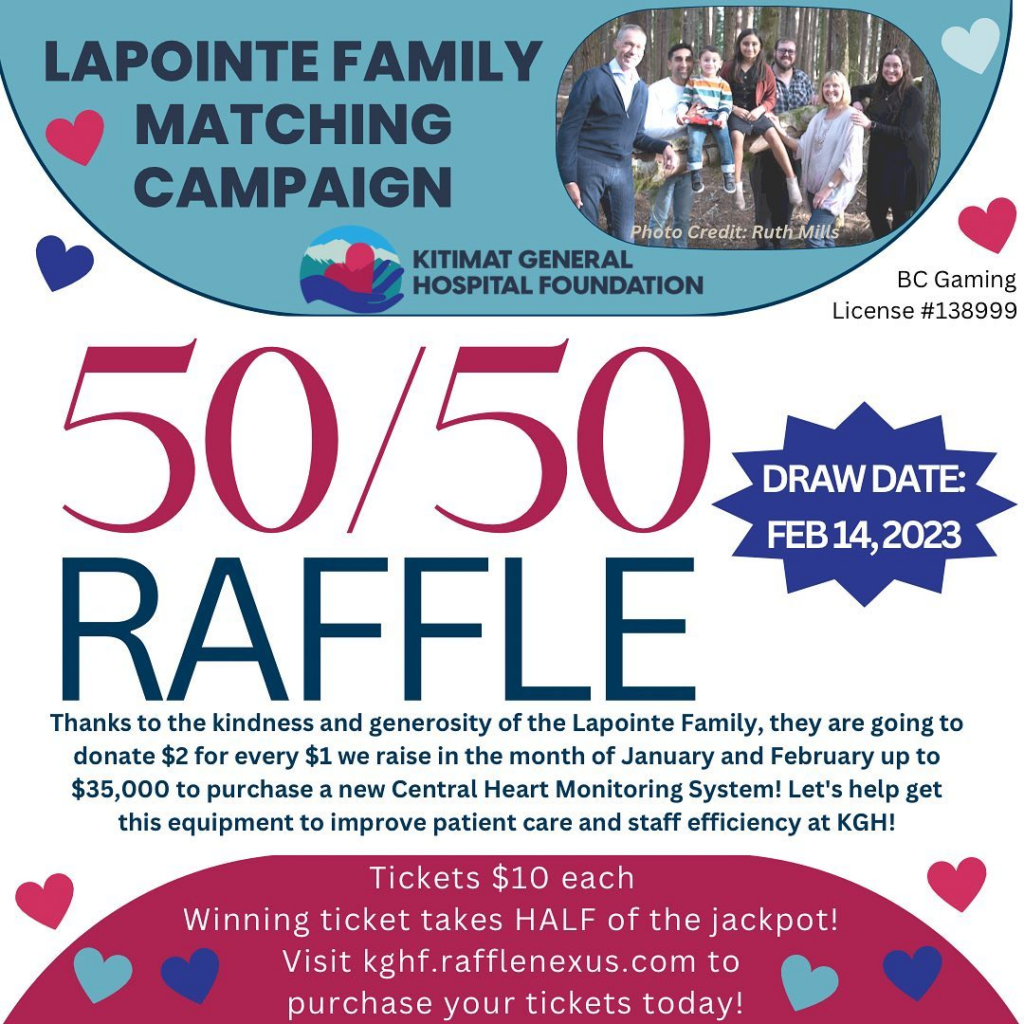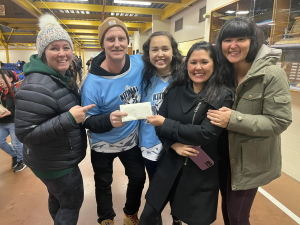 The Kitimat General Hospital Foundation had the chance to run the 50/50 draw at the Kitimat SAAX game on Saturday, November 12th. Congratulations to the winner! We had such a great time at the game with all of our volunteers!